Many of us are familiar with the more explicitly Scottish works by J. Leslie Mitchell, written under his pseudonym Lewis Grassic Gibbon. Sunset Song has seen many editions and is taught in classrooms across Scotland. Terrance Davies directed a major motion film adaptation of the novel, released in 2015. Readers who fell in love with Chris Guthrie and Gibbon's Kinraddie followed her to Segget in Cloud Howe and Duncairn in Grey Granite. Devoted readers may also be familiar with his Scottish short stories found in the Scottish Scene with Hugh MacDiarmid and republished in the anthology Smeddum. In stories like "Clay," "Greeden," and "Sim," we read again of the dour Scottish farmer, the lyrical land, the conflicts between devotion and mania, love and duty.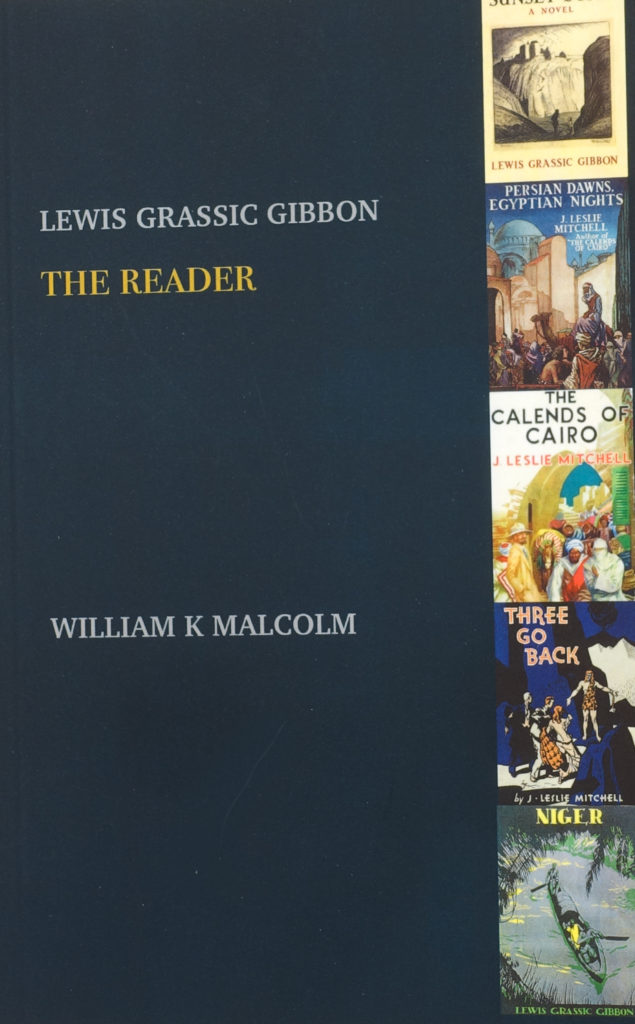 The "English" works of the author, set in a myriad of localities but written in English vernacular, should not be ignored by anyone who appreciates the sensibilities and evocative descriptions of Sunset Song. Stripped of their autobiographical and local details, many of these works explicitly highlight Mitchell's emotional and philosophical response to the inequalities and injustices in modern and ancient human civilization.
In a letter to Helen Cruikshank (poet, friend, and dedicatee of Scottish Scene), Mitchell responds to an apparent critique of his novel Spartacus and its "pathological horrors." In his response, we see his orientation to the world clearly: he was a man who sided first and foremost with those disempowered and oppressed by the unequal power structures that form most of human history.
Yes, horrors do haunt me. That's because I'm in love with humanity. Ancient Greece is never the Parthenon to me: it's a slave being tortured in a dungeon of the Athenian law-courts; Ancient Egypt is never the Pyramids: it's the blood and tears of Goshen; Ancient Scotland is never Mary Queen: it's those serfs they kept chained in the Fifeshire mines a hundred years ago. And so on. And so with the moderns: I am so horrified by all our dirty little cruelties and bestialities that I would feel the lowest type of skunk if I didn't shout the horror of them from the house-tops. Of course I shout too loudly. But the filthy conspiracy of silence there was in the past! – and is coming again . . .

Letter to Helen Cruikshank dated 18 Nov. 1933: Mitchell Family Estate, National Library of Scotland.
If interested in Mitchell's English works that "shout too loudly," I suggest reading Spartacus and Gay Hunter. Spartacus can be found in our online shop; Gay Hunter is currently out of print, but used copies of the 1989 Polygon edition may be found for sale online and in used bookstores. Below, I have included excerpts from two reviews that speak to a modern understanding of the social and cultural issues present in each work.
Spartacus: reviewed in the New Internationalist, Oct. 1996, p. 33.
IF THERE'S A SINGLE image that most of us have of Spartacus it's that of rows upon rows of slaves standing up at the end of the 1959 film, all of them shouting out, `I'm Spartacus!' But the story of Spartacus the slave is even more remarkable than the story acted out by Kirk Douglas . . . inspired by a novel of the great American radical author Howard Fast.

. . . It took another book to tell it, Spartacus, written in 1931 by Scottish writer Lewis Grassic Gibbon (James Leslie Mitchell). Mitchell belonged to that rare category of socialist authors who can write entertainingly about the things they believe in.

What is particularly striking about Mitchell's account is the way in which he manages to place the tensions inside the slave camp rather than between Spartacus and the Roman leader, Crassus. In Mitchell's book the group of around 70 gladiators, who had managed to secure their escape to a defensible position on Mount Vesuvius and repulsed the local Roman troops, quickly became a rallying point for all manner of slaves from the surrounding territories.

. . . Mitchell doesn't shy away from the brutality of ancient slavery and the related brutality of the slave army. The central focus is on the tension between the half-articulated notions of `liberty' and `freedom' which he gives to the slaves, and the brutalizing reality of slavery. The course of the rebellion is itself a passage from brutality to hope, hope which is at its peak in the last desperate throes of rebellion.
---
Gay Hunter: Reviewed by Brian Morton in "Grim flights of fantasy; Books." Times [London, England], 30 Dec. 1989.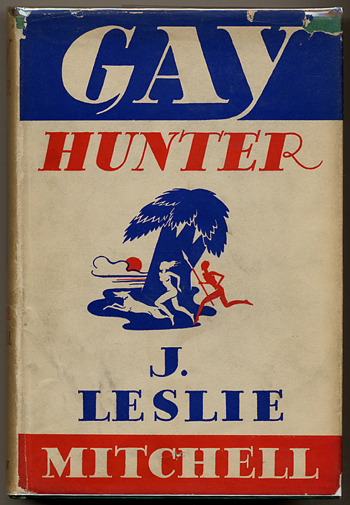 The 1930s were notoriously Janus-faced, compounded of equal parts of bright, progressive optimism and a bleak foreboding of disaster. Writers looked back without nostalgia (of any but the bitterest sort) or forward with a mixture of chastened hope and horror; they were most distinctively "Thirties" when they did both at the same time.
Nobody did so more remarkably than James Leslie Mitchell, still better known as Lewis Grassic Gibbon . . . a man of strikingly individual and contradictory attitudes, a revolutionary Marxist who also subscribed to a weird anthropological theory known as Diffusionism. In 1932, he published a fantasy called Three Go Back, in which a group of airship passengers find themselves marooned on Atlantis, 25,000 years in the past. Gay Hunter, published two years later, is a companion piece and a far better book. However much he clung to the Diffusionist fantasy of a pastoral golden age, Mitchell was more comfortable with the forward glance, however grim. In Gay Hunter, a young archaeologist finds herself propelled 20 millenniums into the future and dumped in a post-nuclear, sub-tropical English landscape in the company of the fascist Major Houghton and his aristocratic patron, Lady Jane Easterling.
. . . Once Mitchell has established his comically ramshackle and rather derivative science fiction apparatus, with its naïve oppositions of good and evil, nature and technology, "Sub-Men" and "Hierarchs", the book sustains a convincing imaginative logic that leaves disbelief very willingly suspended. The climax is extraordinary.
Mitchell understood the appeal and the dangers of nostalgia. Guy muses: "Life an eternal picnic it was the kind of thing that sick little imaginative novelists had dreamt of in the smoke and squalor" of the 20th century.
---
Like to read books? If you would like to have your thoughts on James Leslie Mitchell/Lewis Grassic Gibbon published through our blog, please contact Emma Miller at Emmarosemiller@email.arizona.edu. We are especially looking for people to share how his books have inspired or moved them.