The OFFICIAL website for the author James Leslie Mitchell (Lewis Grassic Gibbon)
On this site you'll find: –
– ​Information about Mitchell/Gibbon and his works
– The local area about which he wrote
– The many facilities which the Centre has.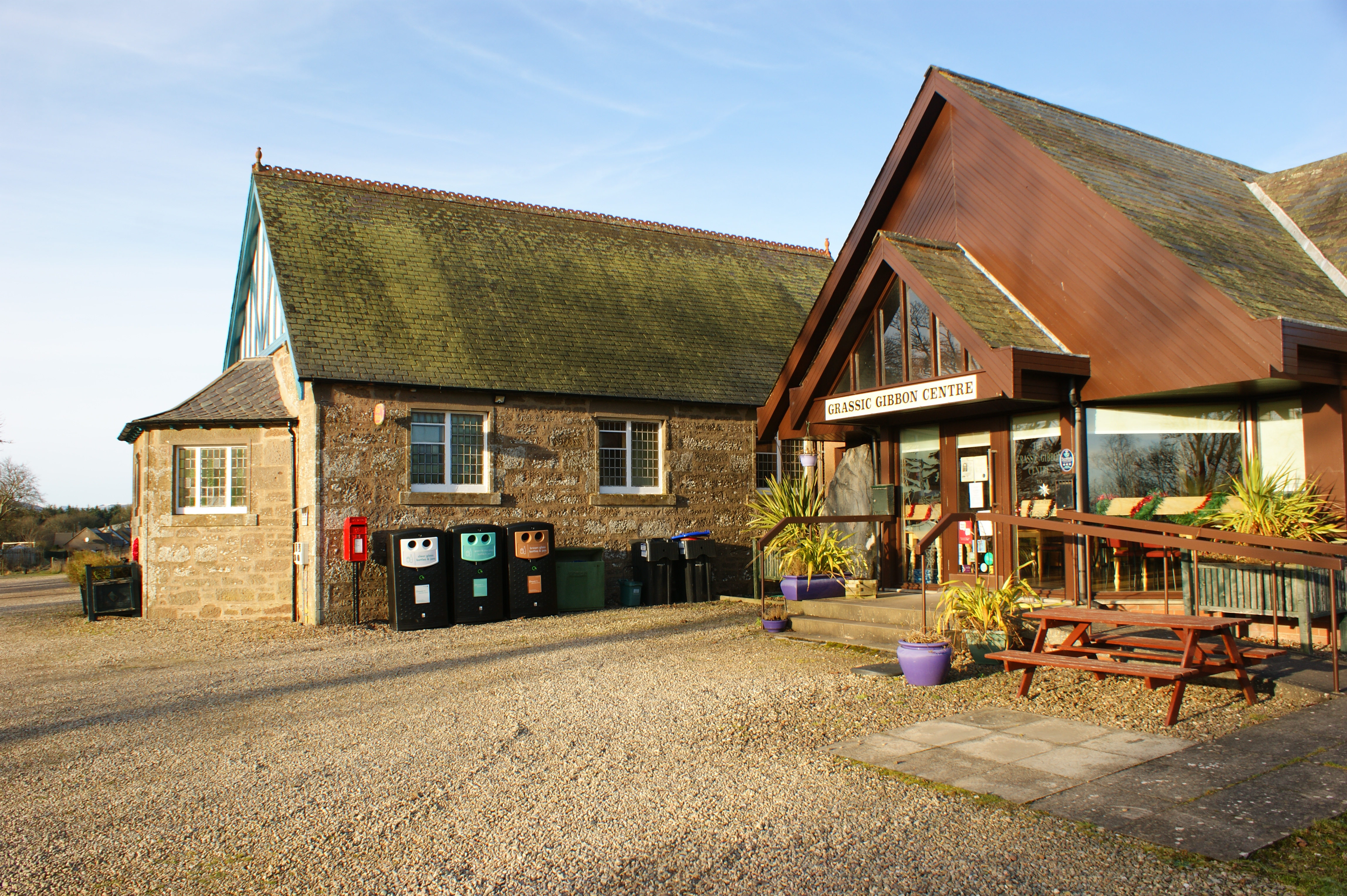 Winter Closure 2018
Following another successful year, the centre is now closed (Post Office open as normal) until March 2019. You can still contact us via email and we still have some events planned to take place in the hall over the winter.
Salfishforty on the 23rdof November and the Advent sale 30thof Nov. and 1stDec. Please see our Facebook page or event page of the website for more details.
Thank you for your custom and interest over the last year and we hope to see you again soon.
The Grassic Gibbon Centre
The Official Website for the Scottish Author Lewis Grassic Gibbon.
The Grassic Gibbon Centre celebrates the life, work and times of James Leslie Mitchell, the novelist of the Mearns, better known by his pen name Lewis Grassic Gibbon.
It sits in the very heart of the beautiful Mearns countryside, the spiritual home of Lewis Grassic Gibbon.
Literary Lights Prize For Creative Writing 2018.
​Click here for details of this prestigious award
2018 Winner, Ashleigh Angus, reads out her winning entry to an enthralled audience.
Sunset Song
, his best loved novel, is set in the Mearns around  the Centre and was a success right from its first publication in 1932.  Today, after adaptations for TV, radio, theatre and music, it remains one of the most popular of all Scottish stories.
The Centre is a purpose-built, bright, attractive building adjoining Arbuthnott Hall and is run by a voluntary board of directors on behalf of the local community on an entirely not-for-profit basis.
Admission is free with a small charge only for the exhibition area.
SignUp For Centre Updates!