* 

Due to the outbreak of Covid 19, the Grassic Gibbon Centre is currently closed. Please read our post on the subject: Closure Update 

*
Welcome to the Official Website for Lewis Grassic Gibbon [J. Leslie Mitchell]
On the website, you can find
information about the author and his works:
 t

he facilities at the Centre and at the Community Hall
information about the local area
Researchers looking for information on our archives, materials, and additional information on Lewis Grassic Gibbon should email emmarosemiller82@gmail.com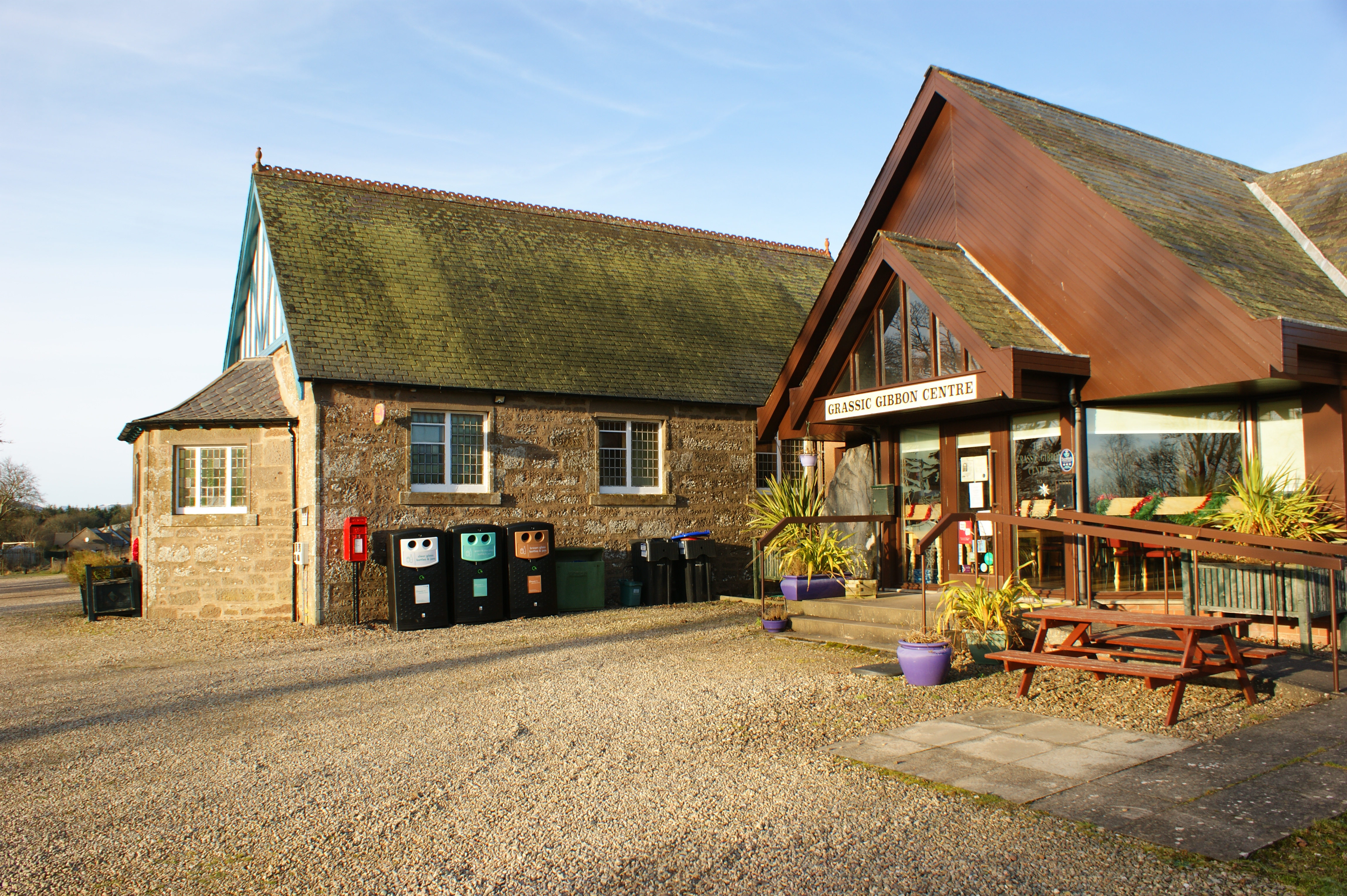 The Grassic Gibbon Centre
The Official Website for the Scottish Author Lewis Grassic Gibbon.
The Grassic Gibbon Centre celebrates the life, work and times of James Leslie Mitchell, the novelist of the Mearns, better known by his pen name Lewis Grassic Gibbon.
It sits in the very heart of the beautiful Mearns countryside, the spiritual home of Lewis Grassic Gibbon.
Literary Lights Prize For Creative Writing 2019.
The third annual Grassic Gibbon Centre Literary Lights prize for creative writing run in collaboration with the University of Aberdeen has concluded in June.
It was open to all students of Aberdeen University.
​Click here for details of this prestigious award, it's previous winners and their entries
2019 Winner, Jane Morris, presented with her award by Jim Brown and Dr.William Malcolm
Sunset Song, his best loved novel, is set in the Mearns around  the Centre and was a success right from its first publication in 1932.  Today, after adaptations for TV, radio, theatre and music, it remains one of the most popular of all Scottish stories.
The Centre is a purpose-built, bright, attractive building adjoining Arbuthnott Hall and is run by a voluntary board of directors on behalf of the local community on an entirely not-for-profit basis.
Admission is free with a small charge only for the exhibition area.
Arbuthnott Community Council
We've added a page on our site for the Arbuthnott Community Council.
Please click here.
Here you'll find information on the Councillors, their activities and the the meeting minutes.
Sign Up For Centre Updates!